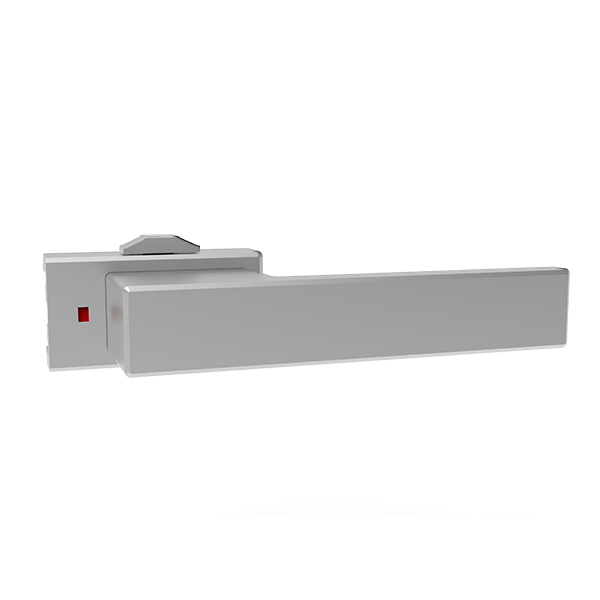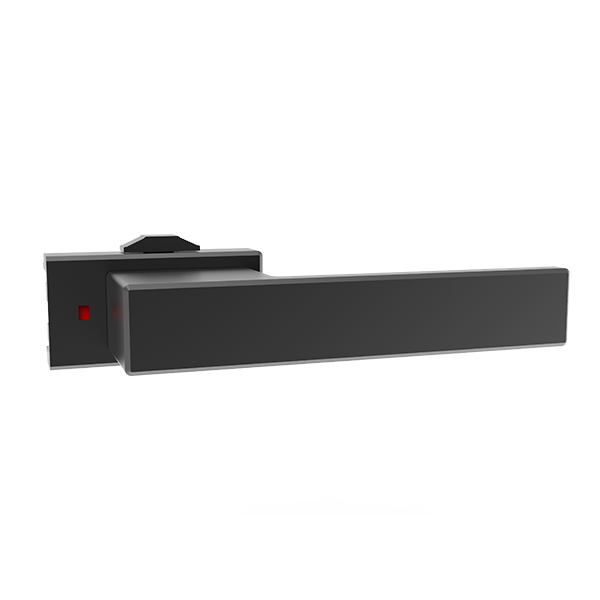 Swing Door Lock -BL-9840
Product Name: Very Simple and Flat Unlock
Colour: Black oxide, silver oxide
Material: Aluminum alloy
Installation door thickness: 15-20 (mm)
Scope of application: Extremely narrow glass flat door
PRODUCT Description
Detail Photos
| | |
| --- | --- |
| Item No. | |
| Brand | BOGO |
| Origin | Foshan, China. |
| Customized | Customized/Optional |
| Transport package | Carton box |
| MOQ | 30 Sets |
| Loading port | Guangzhou, China. |
| H.S code | 83024100 |
Description
Fashionable appearance, calm atmosphere, suitable for extremely narrow glass flat open door (profile thickness 15-20 mm), mute lock core, indoor and outdoor red and green dot marking, clearer identification, quick installation of handles, tubular door factory production operation, dial-type reverse lock head, change the conventional reverse lock mode, smooth dial, more convenient and fast, for extremely narrow flat open, with dial-type reverse lock, lock core static. Sound, all-aluminium design, full metal feel, durable; fashionable appearance, in line with the public aesthetic, using anodic oxidation surface treatment, fine texture, uniform color, comfortable feel, small opening and closing force, smooth operation, salt spray test 960 hours 8 standards; anti-UV aging test 300 hours does not fade, color difference grade 1, life test 15,000 times, but also can be used normally, No. Function failure
Explore the uncertain beauty in the unknown space and open a new horizon. Geometric aesthetic design, point line construction is simple and fashionable. Between dotted lines. Open a very simple life, light push-pull feeling very narrow charm, swing door lock set, static core listening, mute open. Double sided red and green dot identification, clear identification. Easy to install, easy to assemble. Innovative design toggle type anti lock head opens quickly and smoothly, swing door lock set supplier, Anodized surface treatment, fine texture, even color, comfortable hand feel, small opening and closing force, smooth operation, salt spray test 960 hours, Grade 8 standard, UV aging resistance test 300 hours without fading, 150000 times after opening and closing, still normal use, full monitoring of oxidation process and quality, non general anodizing process.
Knowledge
If you are like many homeowners today, you may need a flat door lock system to help secure the doors of your home. You may already have a reliable lock, such as a deadbolt lock that is designed to provide maximum security. However, there are times when you may need to replace it, or add another key to the lock.
When you are shopping for a new flat entry door lock, it is important to understand how it works and its different parts. It is also helpful to gain an understanding of the security system that secures your house, since many modern locks use similar components. This type of lock system provides the mechanism for locking doors, which usually include a cylinder, a tumbler, and a key holder. The locking mechanism also includes a chain, which secures the door to the frame.
The most common type of lock in flat door lock system is the double cylinder lock. It consists of two cylinders, with the inner one having a shorter length than the outer one. A key is inserted into both cylinders, by turning them in a clockwise direction. This requires knowledge of how to operate a standard key or access code. Some of these types of door lock systems also offer keyless entry features, which make opening the door without a key much simpler.
The tumbler part of the lock system is what actually does the work to secure the door. Two cylindrical sections of tumblers are placed above the flat door, with each housing a half of an inch in length. This tumbler, when turned, cranks around a large drum, creating a torque that locks the door in place. A key may be inserted into the tumbler housing just before it is turned, though you may have to manually turn the tumblers in order to get them locked.
A keyless entry type of door lock can provide security for your home, business, car, or other valuable items. This system works exactly the same way as a standard deadbolt lock. Simply place any type of key you choose inside the lock and turn it in a clockwise direction to lock the door. If you do not have one of these locks, do not worry. There are many other types of locks that may be suitable for your purposes.
Bogo, as a flat door lock manufacturer, we provide multiple layers of security for our customers. like sensor alarms that will sound off when the lock is either tampered with or picked. No matter what type of flat door lock you choose, you will feel much more secure knowing that your home and possessions are safe.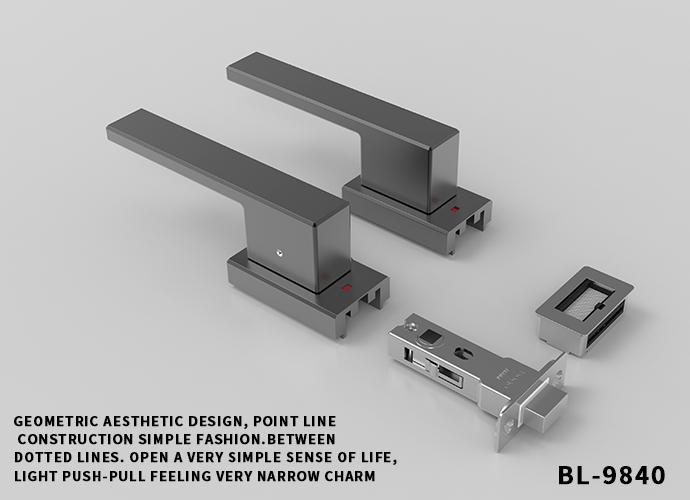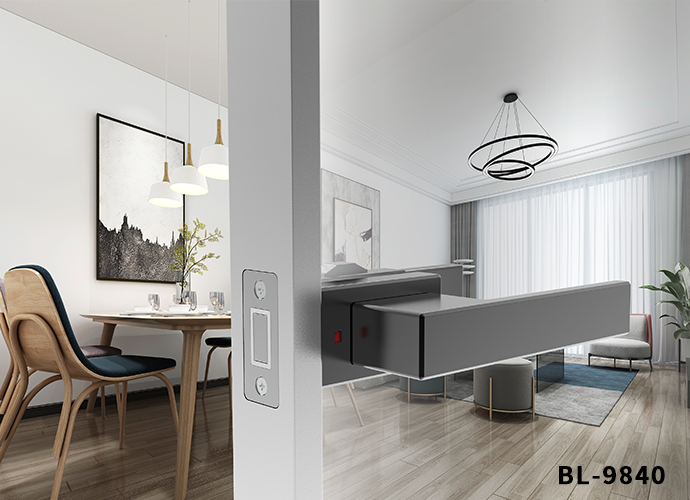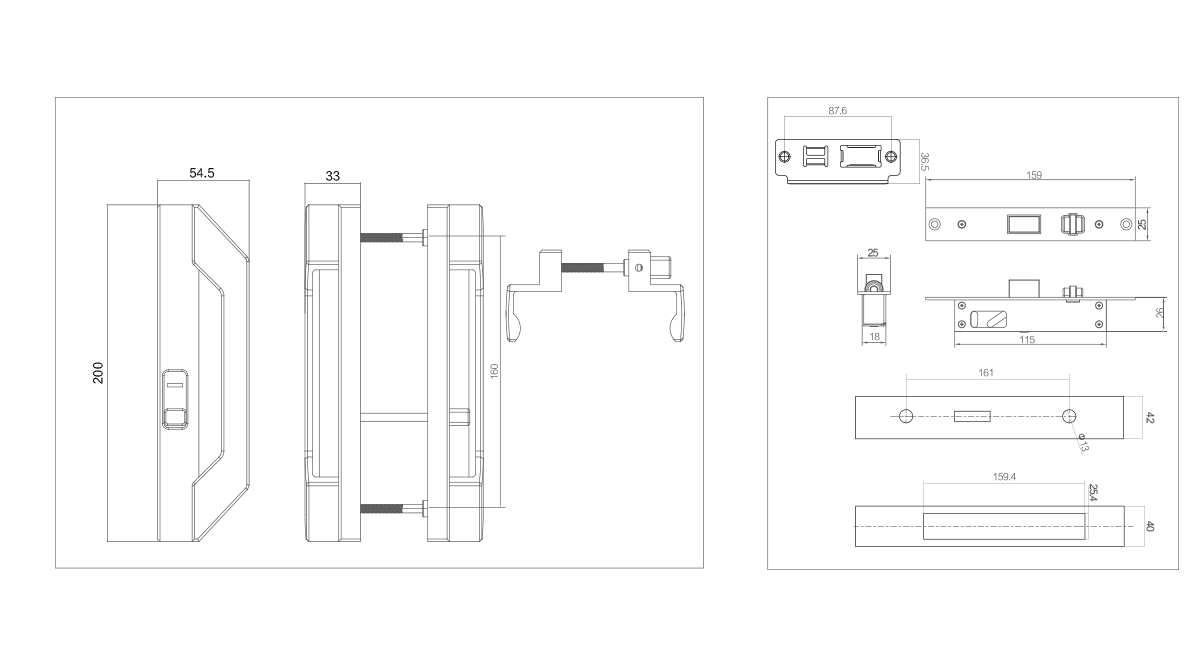 contact us


Foshan Baogao Aluminum Door and Window Accessories Co., Ltd.
We provide customers with quality products and services.
If you would like to leave us a comment please go to contact us
© 2021 Foshan BOGO Aluminum Door and Window Accessories CO., LTD All rights received