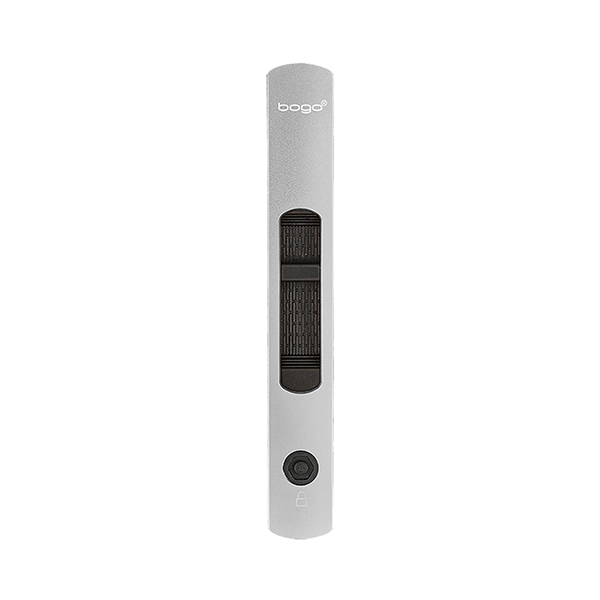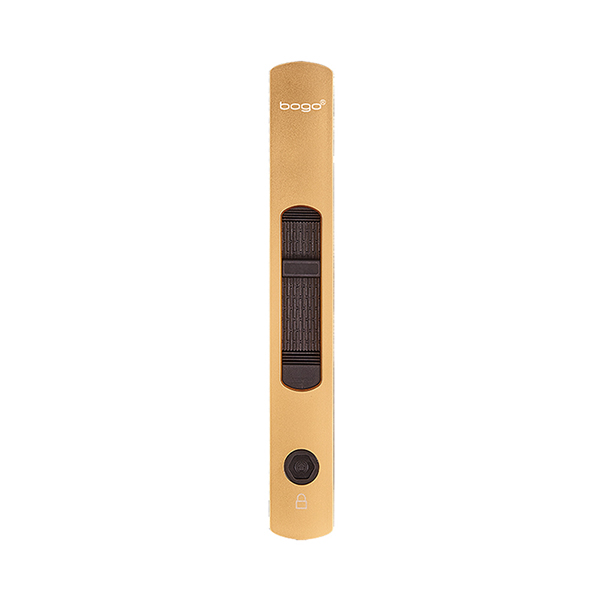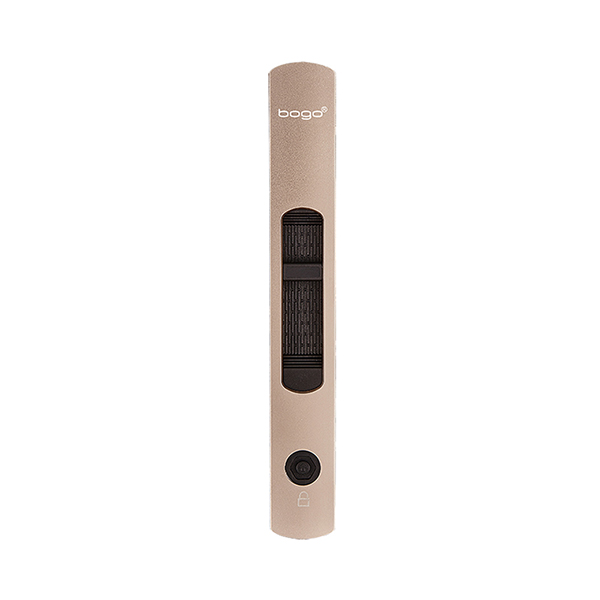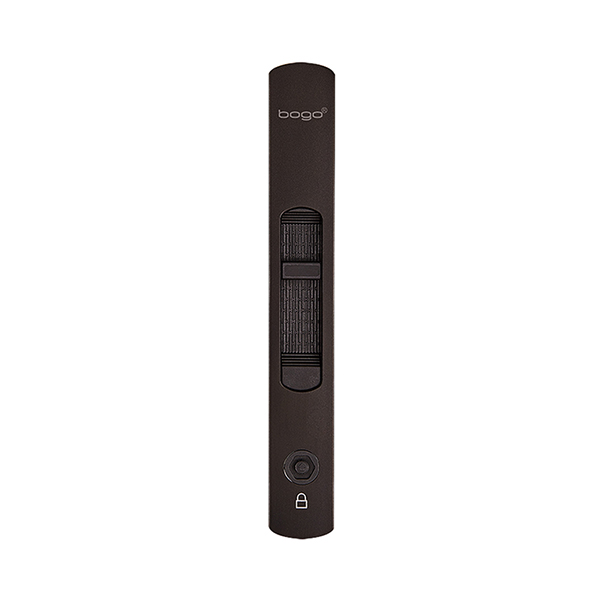 Sliding Window Lock BQ-120A
Product Name: Push-pull Window Single-Side Automatic Lock BQ-120A
Colour: silver oxide, gold oxide, black oxide, copper oxide
Material: Aluminum alloy
Installation door thickness: 28-30 (mm)
Scope of application: Suitable for heavy sliding doors and sling doors
Firm and comfortable, in line with ergonomic design principles: clear lines and diamonds, smooth surface feel
PRODUCT Description
Description
Novelty design, switch using lever principle, open more smoothly and lightly, open and close voice is small
The raw material is made of high quality 6063 aluminum alloy profile. It is manufactured by CNC with high precision.
Surface anodic oxidation treatment; film grade up to AA15; corrosion resistance, long-term use luster as new
When you touch the extremely beautiful sliding window lock and open the window, you will be shocked by the beautiful scenery in front of you. Of course, you won't miss the touch you hold in your hand. The lock body made by sliding window lock manufacturers in China's full CNC, refined manufacturing depicts every design line exactly on the lock. The automatic lock design makes users more comfortable to use. It's versatile. As an aluminum sliding window lock manufacturer, BOGO Hardware Co., Ltd Salt spray test: 960h level 8 standard; UV aging test: 300h, no fading; 150000 times after opening and closing, it is still in normal use; the whole process monitoring of oxidation process and quality, non general anodizing process, salt spray test: 960h level 8 standard; UV aging test: 300h, no fading, color difference level 1. After 200000 life tests, it can be used normally without failure.
Knowledge
Having a secure, strong, and properly functioning lock in your sliding glass door is important because it not only protects you from intruders but makes certain that you are able to keep your little angel or pet safe inside against all the hazards of the modern world today. There are different types of locks that have been designed for sliding glass doors. Some locks simply block people from getting to the glass by swinging them back and forth while others prevent the person from opening the glass by force. While there are those that are just mere obstructions to entry, there are those that are actually quite helpful and beneficial. Knowing this, it is therefore important that you get yourself familiar with the types of locks available so you will know which ones will work best for you and your home.
If you are going to buy a sliding window lock, you must make sure that it is of high quality. High quality means that the mechanism is more sturdy and can withstand more pressure when the door is closed and open. Some manufacturers use ball bearings which allow them to run smoothly without encountering any type of problems. They are also equipped with oil jets so that they can move smoothly even without lubricating the screws.
The common type of lock used to secure sliding window openings is the double cylinder lock. This is often used by homeowners since it allows them to operate the mechanism by just pressing two buttons instead of using the traditional push and pull action. The double cylinder lock works like this by mounting on both sides of the frame on either side of the windows opening. When the two cylinders are engaging, the latch is released allowing the user to gain access to the interior of the home.
Aside from the two cylinders, another option that homeowners have when using double hung window locks is to utilize the use of the jambs lock. These types of locks come in two types: single-hung and double hung. A single hung lock does not have a frame around it like the double hung ones do. Instead, it is made up of two frames. One frame is placed on the inside wall of your house and the other is placed on the outside of your house. These locks are commonly used in older homes, since they tend to be stronger than newer models that feature single hung mechanisms.
The next consideration that you need to make when buying sliding window locks is to check whether the ones you are about to purchase are properly installed. Even if you bought a lock that comes with a built-in mechanism, you should still check whether the installation is properly done. Remember that different types of locks have different installation processes. Thus, you should make sure to buy a lock that is perfectly installed to avoid having problems later on.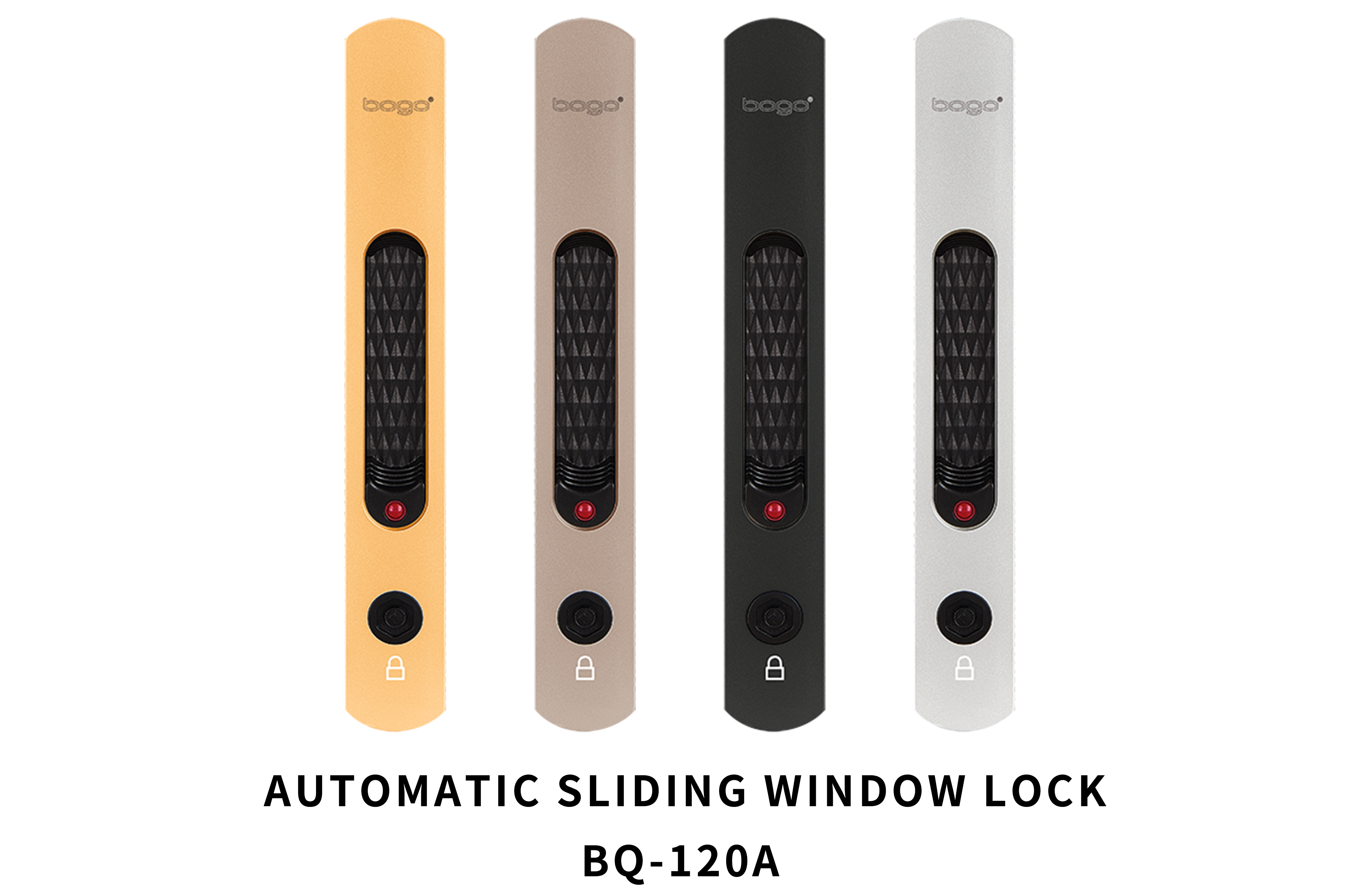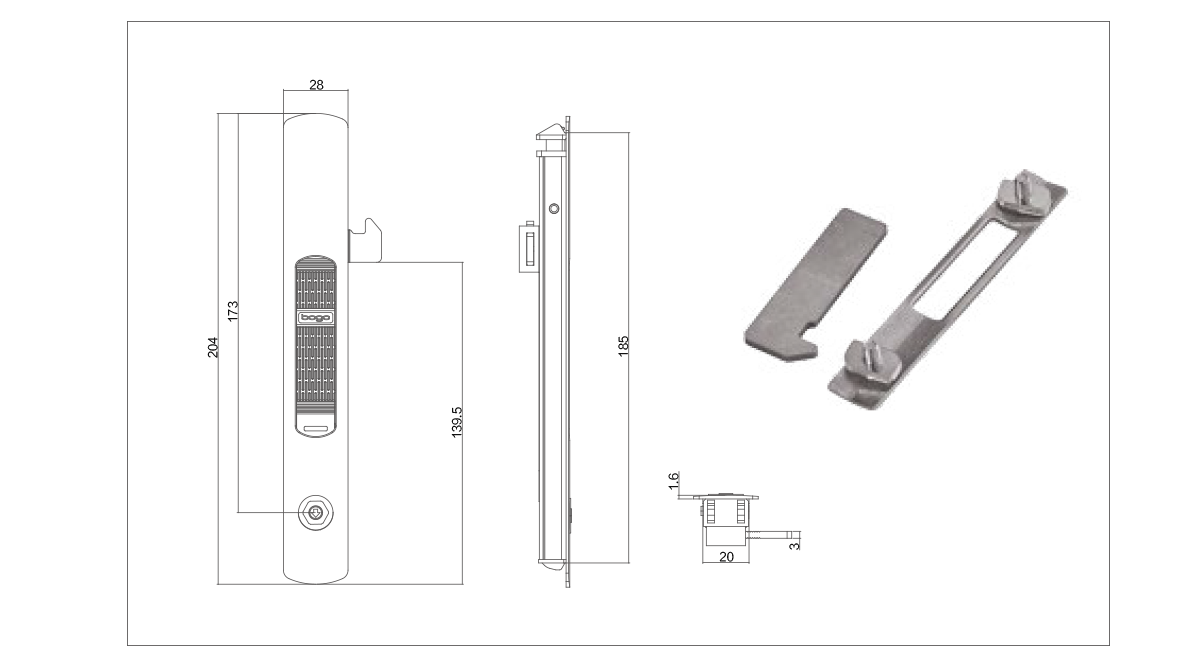 contact us


Foshan Baogao Aluminum Door and Window Accessories Co., Ltd.
We provide customers with quality products and services.
If you would like to leave us a comment please go to contact us
© 2021 Foshan BOGO Aluminum Door and Window Accessories CO., LTD All rights received