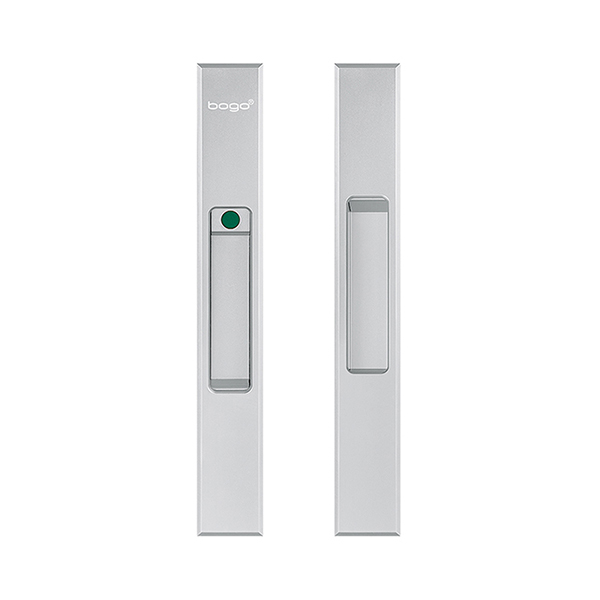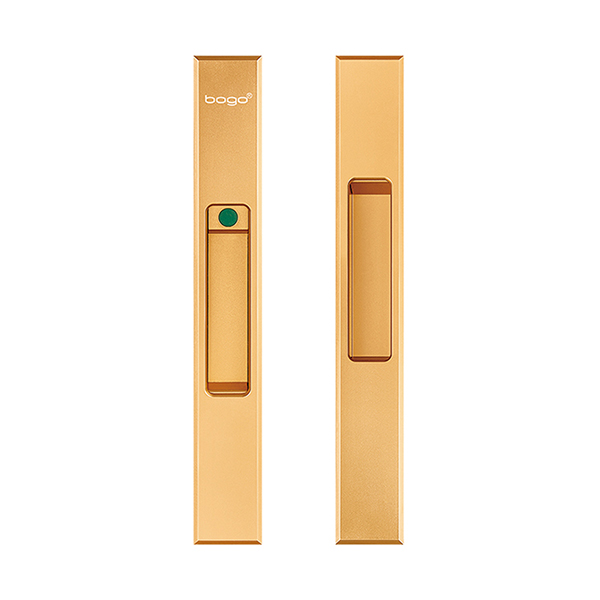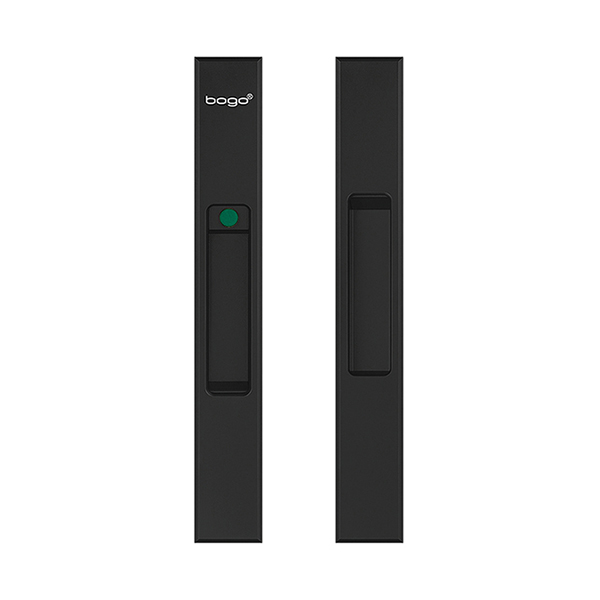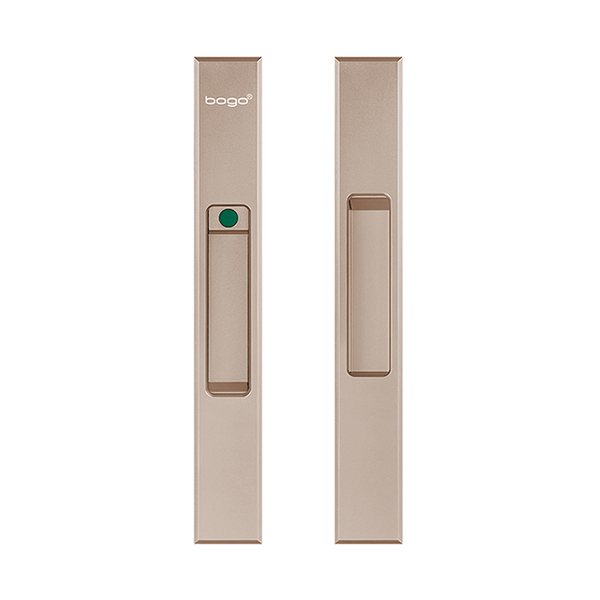 Sliding Door Lock RZ-242
Material: Aluminum alloy
Surface Treatment: Anodizing (15u)
Color: Silver, Black, Bronze, Gold
Usage: Sliding door
Production Machining: CNC
UV testing: 1000 Hours
Salt Spray test: 1000 Hours
Usage time: 150000 Times
PRODUCT Description
| | | |
| --- | --- | --- |
| 示例数据 | 示例数据 | 示例数据 |
| 示例数据 | 示例数据 | 示例数据 |
提示:此文字为模板外的占位符!在编辑好上面的模板之后,可从此行开始编辑新的内容!
| | |
| --- | --- |
| Item No. | BY-RZ242 |
| Brand | BOGO |
| Origin | Foshan, China. |
| Customized | Customized/Optional |
| Transport package | Carton box |
| MOQ | 30sets |
| Loading port | Guangzhou, China. |
| H.S code | 83024100 |
Detail Photos
| | |
| --- | --- |
| Item No. | BY-RZ242-LI |
| Brand | BOGO |
| Origin | Foshan, China. |
| Customized | Customized/Optional |
| Transport package | Carton box |
| MOQ | 30 Sets |
| Loading port | Guangzhou, China. |
| H.S code | 83024100 |
Detail Installation
| | |
| --- | --- |
| Material | Aluminum alloy |
| Lock outsize size | 238*32mm |
| Lock installation size | 202*22mm |
| Situable for aluminum profiles | 35-55mm |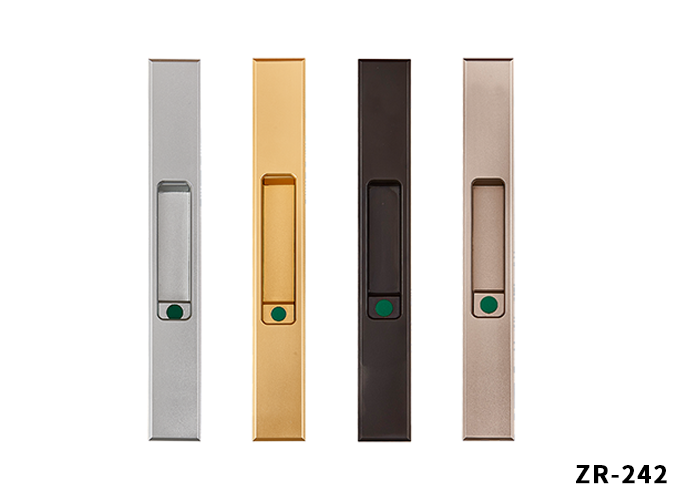 Novelty design, switch using lever principle, open more smoothly and lightly, open and close voice is small
The raw materials are made of high quality 6063 Aluminium Alloy profiles, integrated extrusion, high precision CNC processing and high safety performance.
Surface anodic oxidation treatment; film grade up to AA15; corrosion resistance, long-term use luster as new
As a sliding door lock manufacturer, BOGO hardware keeps innovating its production process and continuously optimizes the surface treatment of each hardware accessory product, all of which meet the requirements of European standards for export, the oxidation film level reaches aa15, the UV aging test lasts for 300 hours without fading, and the surface anti-corrosion level reaches 10. It can open and close more than 200000 times without damage, greatly extending the service life of doors and windows. Suitable for all kinds of decoration styles, heavy sliding doors, hanging doors and other aluminum alloy doors can be installed and used. The whole is simple, simple in shape, but powerful in function. It doesn't require too much decoration. Everything starts from the function. Sliding door lock supplier wholesale pays attention to the appropriate proportion of the overall shape and clear and beautiful appearance, which is very simple and practical. BOGO hardware · Baorui series is simple but not simple. Under the elegant and low-key appearance, there are more "mysteries" to explore. Baorui series - features: simple and clear design; multiple colors are available. It is equipped with anti falling function and ET with key function. A variety of options can be matched for comfortable handling.
The swing door lock system has been around for decades and is still as prevalent today as it was years ago. The reason for this is that a door lock system does provide more security than just one or two hinges on the doorknob. This can be combined with any number of locks, keys, or access codes. The security of the entire system will be increased, therefore increasing the security of the home or business. Security should never be overlooked and is critical to the safety of the family, possessions, and your own peace of mind.
Most home owners take about 30 seconds to open and close a door. With that kind of time, criminals could have time to enter the home before you. They can also have time to get weapons and other items. A secure system will ensure that there is a person at the door each time you are locking or unlocking it. That will give you more protection at all times and decrease the chance of you being a victim in a break-in.
A door lock system is an easy way to increase the security of your doors and save money by not having to buy new locks. There are many different types of locking systems. Some are electronic and some are keyless. Each one is a good choice depending on your specific needs and security requirements.
Electronic door locks work with a keypad. A security code or access code enters the swing door lock system. Keyless entry systems require you to have a pass code to open the door. Both types of security systems are available with most major security providers.
The price of a door lock will range depending on the type you purchase and the brand name of the hardware. A good choice will offer the best combination of security and affordability. Alignments are a very good choice as they can be locked and unlocked from either side. They also offer the added security from unwanted intruders.
When installing a door lock system in your home, there are a few considerations to think about. The main thing to consider is how accessible the keyless entry system is for the person who will be using it. You should ensure that all door locks are working properly. In most homes, this would include a deadbolt and a normal key lock. You should also ensure that any windows are secure so that if someone does break in, they cannot get into your home. Finally, be sure that you have any necessary modifications made to your home to allow the system to work as described.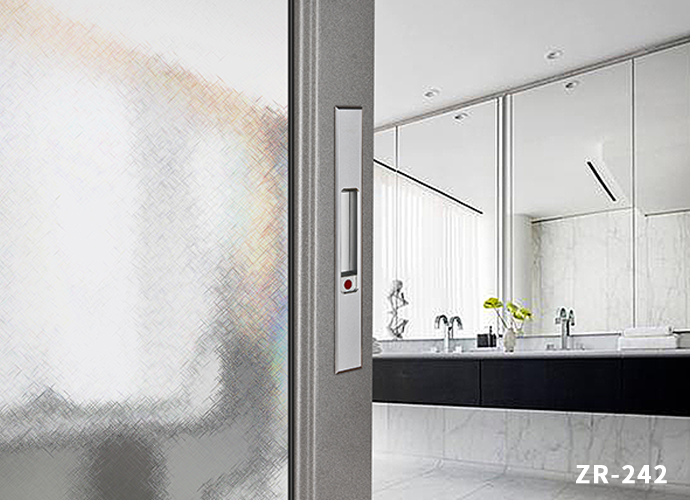 Finding the right aluminium door handles supplier can be a difficult job. The truth is that most of the companies that sell these types of products are not made in the United States. Most of these companies to sell to other countries such as China and India. Many of the companies that make these products do so because they do not have the means to get these products into the country legally. It would be easier for them to sell them to another country than to make it legal so that they can sell these products legally. This means that finding an aluminium door handles supplier in your area can be difficult if you have no idea where to look.
When you search online, you will see dozens of different companies that sell this type of product to many different countries. Each company may be able to get their door knobs made in the United States but not all of them can. They are also likely to try to sell you products that are not authentic. It would be better to deal with a company that can help you get what you need and are willing to give you the assurance that the door knob you purchased is the real deal. After all, aluminium is not easy to duplicate and if you are being sold a replica then there is a good chance that it is not.
There are some tips that you can follow when you are trying to find the right aluminium door handles for your home or office. The first thing that you should do is to make sure that you know exactly what you are looking for. You will want to ensure that it will match the style that you have already selected. If you are looking for handles for a garage, then you will want to focus on a material that matches the look of your vehicle. If you have chosen an aluminium door handles supplier that has some really beautiful designs, then take a close look at the styles available. These will more than likely match the rest of the house.
Another thing that you will want to keep in mind is the size of the door that you need to get handled. This will help you narrow down your choices so that you can get back to choosing designs and materials that will be most suitable for your home or business. Many companies that offer aluminium products have them in a variety of different sizes. So before you select the style and size that you want to use, take a picture of the door that you want to decorate with the handles for easier shopping. This way, you will be able to focus on the style and type of finish that you prefer to use on the aluminium door handle rather than just what size you are looking for.
Many suppliers will offer special offers and deals to customers who purchase their aluminium door handles from them. In many cases, this is the best place to find aluminium products for the cheapest price. In addition, many websites also offer extra services. For example, some will allow you to design the handles on your own, which means that you will be able to choose the type of finish that suits your own personal tastes and needs best. You may also choose to add text or decorations to the handles themselves. In fact, you may even be able to get your custom made handles designed so that they perfectly match the rest of your interior design.
An aluminium door handles supplier will be able to ship anywhere that you live. This means that you won't even have to worry about having to find a way to get your newly purchased products to your house. When you are ready to install your new handles, you will simply take your new items to your local home improvement store and have them installed by an experienced installer. This will help you save a great deal of time and money, since there won't be any need to buy tools or construction materials. As long as you take your time and make sure that you shop around for the best price, you will be able to find a quality aluminium door handles supplier that can offer you everything that you need.
contact us


Foshan Baogao Aluminum Door and Window Accessories Co., Ltd.
We provide customers with quality products and services.
If you would like to leave us a comment please go to contact us
© 2021 Foshan BOGO Aluminum Door and Window Accessories CO., LTD All rights received