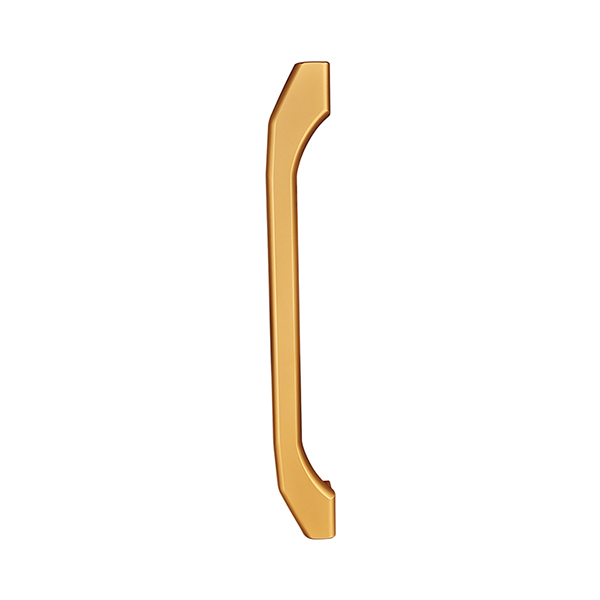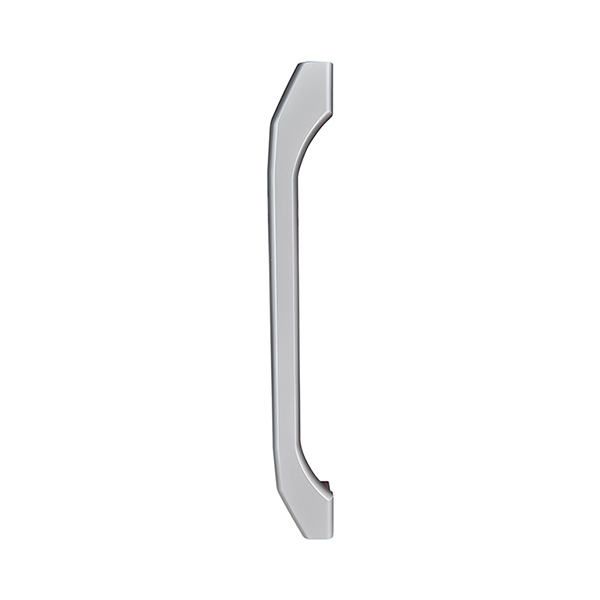 Sliding Door Handle BLLS-500-600-800
Product name: sliding door handle
Colour: silver oxide, gold oxide
Material: Aluminum alloy
Scope of application: Suitable for heavy sliding doors and sling doors
PRODUCT Description
Description
Aluminum alloy material, solid cast iron pure manual grinding process, sandblasting process, uniform sand, smooth surface and delicate feel, using CNC high-precision processing surface anodizing treatment; film grade up to AA15; corrosion resistance, long-term use of luster as new, using 304 stainless steel cast steel, firm and easy to install. Adjustable position to solve installation error.
Compared with the single sliding door handle, blls-500 is undoubtedly the best choice. The three specifications are perfectly suitable for the sliding door without use. Sliding door handle lock set is an important part of space design to seal the balcony. Sliding doors are widely used. As a user, they often contact with each other when using sliding doors. In fact, it is not anything, but the sliding door handle. The extremely comfortable hand feel is from the delicate and soft metal texture, which is achieved by BOGO's many years of experience in making hardware locks. The seemingly simple lines are built by BOGO technology design to outline the perfect product appearance. BOGO hardware, with 20 years of experience in lock hardware manufacturing, has a solid foundation and strict requirements for each product. The refined production makes sliding door handle in China the favorite of hardware handle. Pure CNC processing, strong three-dimensional appearance contour.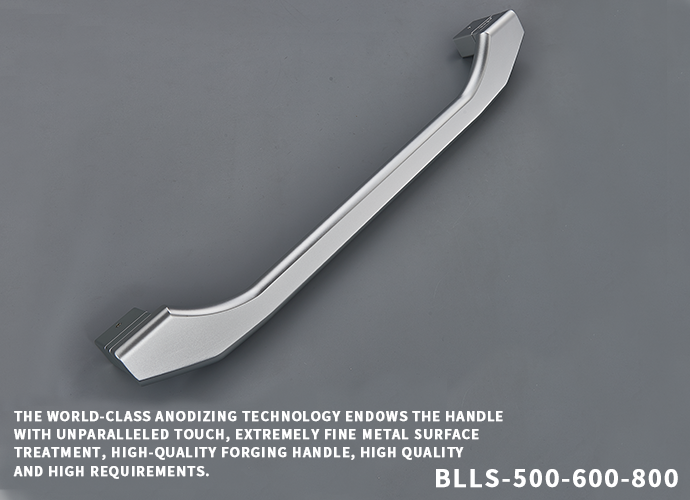 When you are thinking about starting your own door handle factory, there are several important factors to consider. Location is the first one, since the majority of manufacturing factories have been built in cities. Second to location, is whether you want to be a one-man shop, or have the ability to add employees if you need to. Having the ability to rent or lease additional equipment for additional production may also be a consideration. The third factor is financing, since most door handle manufacturers will require you to obtain a manufacturer's loan or use some type of capital equipment. These loans are usually relatively simple to obtain and require very little credit check or collateral.
Once you have determined the necessary equipment, your door handle factory can begin production. There are three primary door handle material suppliers available to door handle manufacturers. The two main categories are aluminum and steel, although there are many other options if you prefer a particular material. Prices vary greatly, depending upon the quality, quantity, and the material used. Finding a door handle manufacturer that offers a fair price on quality products is vital for success.
It is common to find the door handle manufacturers that ship via UPS, or FedEx, as well as others that shipping through registered mail. If you will be using UPS or FedEx, it is important that you select a service to expedite shipping options available. This will help you get the door handle products to your door faster and reduce your risk of having items damaged while in transit. Any door handle factory that ships through registered mail should provide you with a tracking number or some way to request delivery confirmation.
The final consideration is whether or not you will need a large or small order, and what type of payment methods you will prefer. Most door handle manufacturers will accept all major credit cards, although you should carefully review the terms and conditions of each company before ordering. Your financial information should always be secure and kept confidential, and any credit card information should be kept on a secure server at an authorized site. It is also a good idea to find out if there are any up-fees that may apply once the products have been shipped. Door handle companies that don't mention any up-fees will likely be reputable door handle factories.
Once you have chosen your door handle factory, you can decide where to place your order. Many door handles are available at local home improvement stores, but if you wish to have your items custom made, your best bet is an online source. There are countless door handle manufacturers available, and many offer free design services as well. Some online door handle factory sources even offer computerized virtual prototyping capabilities to assist you in creating your unique door handles.
The quality of the materials your door handle factory uses will have a direct impact on the life and performance of your products. If you are not particular about how your handles are manufactured, you can find high-quality ones made from sturdy plastic, aluminum, or stainless steel. However, for the most durable door handle choices, you should look for those constructed from high-grade stainless steel or solid, heavy-duty plastic.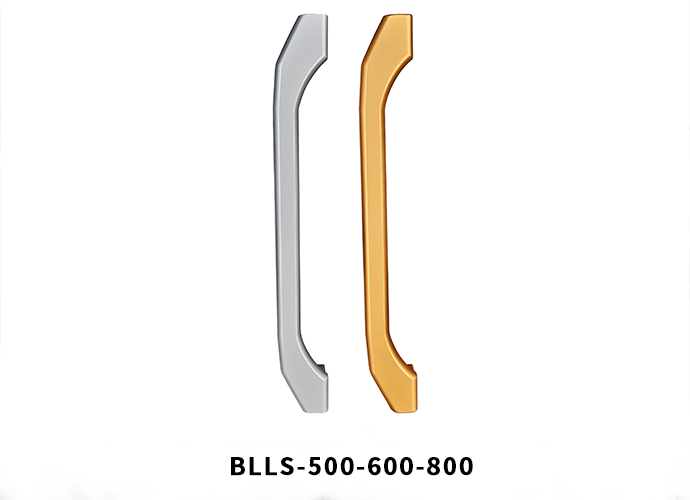 Aluminium doors and windows have been around for decades and were always considering very sturdy. Then along came the discovery of aluminium alloys and the amazing durability that they had as well as the fact that they could be formed into ornamental shapes. Suddenly, the doors and windows that you were leaning on were not just strong, they were beautiful. But after a while, the security issues came out and aluminium door handles started to get harder to lock and to open.
The problem with the old locks was that they were difficult to pick - so how did they improve upon the situation? Aluminium doors and windows were considered very good by most people because they could withstand most kinds of lock. So, instead of spending hundreds of dollars on a new lock, or even on a brand new door, they just got the locks changed. It was cheaper and easier after all. Unfortunately, these locks are still very hard to pick and they're not nearly as durable as they used to be.
The aluminium door handle lock can also be broken easily by little kids, so it's very important that you have a strong lock. This might sound obvious, but you'd be surprised at how many people neglect the strength of their door handle lock. Sometimes, the problem is that the door handle is attached to the window sill and the lock is attached to the window pane. So when this happens, the lock cannot be unscrewed from the window sill, meaning that you have to call in a locksmith to take care of the problem for you.
On top of that, some thieves have learned how to pick the locks on aluminium door handles as well. The problem with that is that you can't see the pin to determine if it's truly locked. In most cases, the only way you'll know if you've locked your door handle is if you have tried to turn it and the lock refuses to budge. That means you have to rely on the fact that you won't be able to open it without the correct key. And even then, if you're lucky, the thieves may still have escaped.
All these are great reasons why it's a good idea to invest in a reliable aluminium door handle lock. You'll be glad that you did once you lock your door handle. The last thing you want is to have to call a locksmith and they tell you that it's impossible to open your door because the lock can't be unlocked. And what about if you have an emergency situation and you need to unlock your patio door quickly? If the lock can't be opened in a timely manner, you will risk having your patio damaged and even possibly burned if someone tries to use a lighter to ignite the flammable vapors that fill the air inside your house.
Aluminium door handle locks can come in a variety of shapes and sizes. Some are designed so that they fit snugly into the doorframe, preventing unwanted access. Others are made to look like they're part of the frame when in reality they're simply placed over the door's hinges. Whichever type you choose, it will give you peace of mind that your door is safe at all times.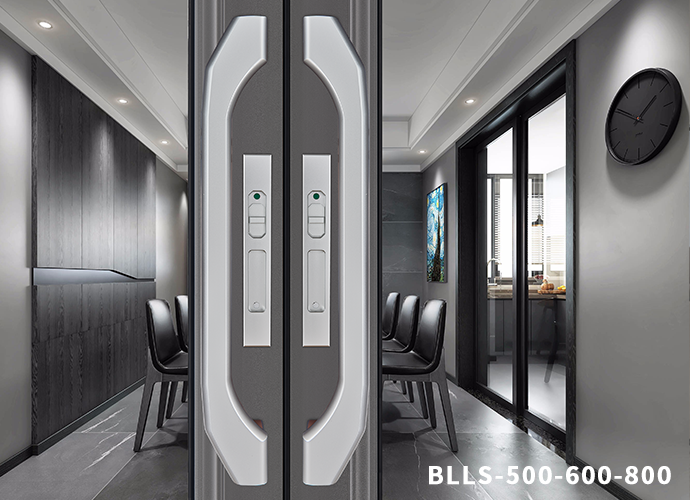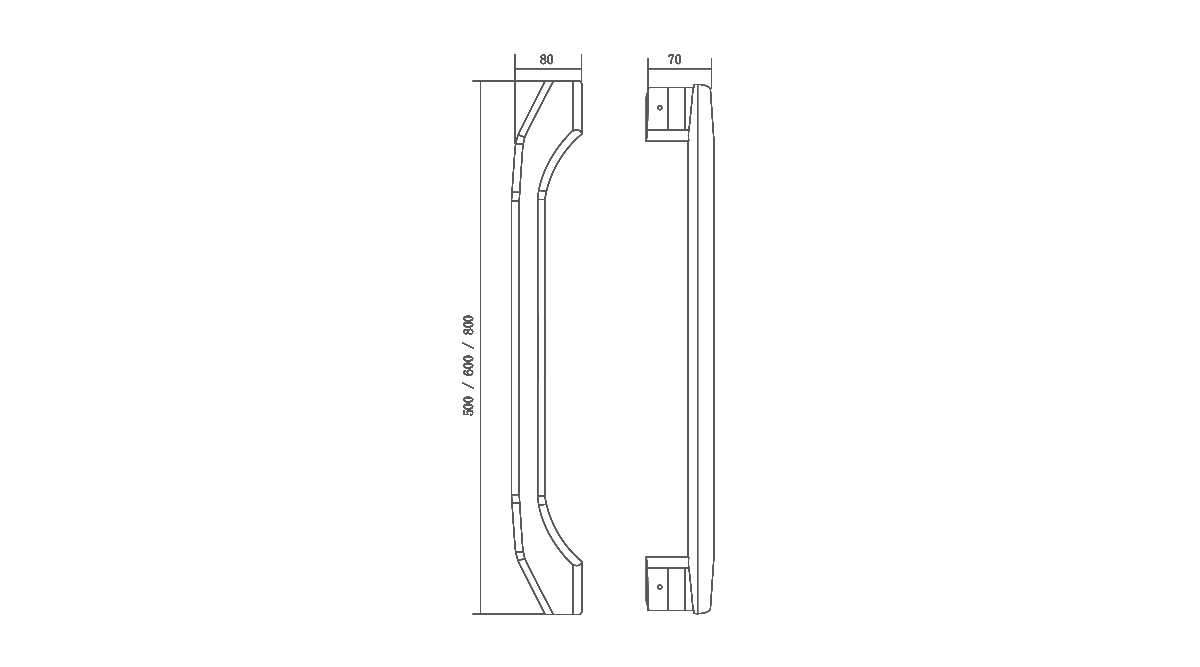 contact us


Foshan Baogao Aluminum Door and Window Accessories Co., Ltd.
We provide customers with quality products and services.
If you would like to leave us a comment please go to contact us
© 2021 Foshan BOGO Aluminum Door and Window Accessories CO., LTD All rights received