How To Choose An Aluminium Sliding Door Handle ?
ArticelDetailSoure:BOGO
Date:2022/02/17
Aluminum sliding door handles are the perfect solution for adding a touch of style to your sliding doors. Available in a wide variety of designs, colors, and materials, these handles are affordable and easy to install. These are also widely available in stores and online marts. Before making a purchase, howe ver, take a moment to check the important details of the deal. This will ensure that you are getting the right item for your home.
The first and most important thing that you need to keep in mind is safety. Buying a cheap sliding door handle is not recommended as it is easy to lose and break. The last thing that you want is a broken door handle! A high-quality aluminium sliding-door handle will prevent this issue. Furthermore, the material won't rust, which means that it will last a long time. Moreover, the price of this handle is reasonable.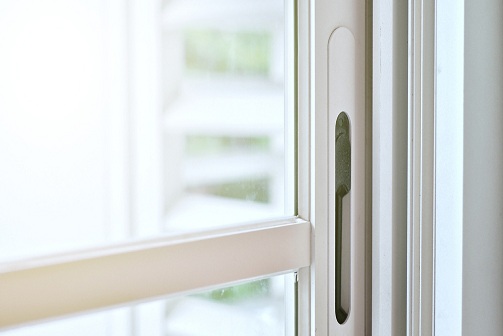 When you purchase an aluminium sliding-door handle, you'll find a wide range of styles and materials. Depending on the size of your door, you can choose between lift-and-slide and lever-style handles. Standard lift and slide handles will be a good choice because they combine functionality with style. Additionally, they will be easy to install. You can also find customised models that match the colour of your door.
If you want to purchase a sliding-door handle, you have many options. Some of these options are functional and attractive, while others aren't. Some of them even match the colour of your door. You can find a wide range of aluminium-sliding door handles at Bogo, a reputable online store that offers a large selection of these products and brands. You won't find a better deal anywhere else!
There are many benefits to an aluminium sliding door handle. It can be used to open and close the door and is aesthetically pleasing. It can even be used to open and close your door. There are many brands of these products and many different sizes and shapes available, so you're bound to find the one you like. You can easily compare them and decide on the one that suits your needs best. Then, how to repare a loose sliding door handle ? keep reading as follows:
Ways To Repair Loose Sliding Door Handle
Your problematic loose handle will be screwed to the sliding glass door. The screws may not be obvious and the manufacturer may have installed caps or labels that match the color scheme above the screw heads to make the handle look better. Once you find the screws that secure the handle in question to the door, remove those labels. Also, keep these labels in a safe place so they don't get lost.
Tighten With A Screwdriver
A novice do-it-yourselfer can easily repair a sliding glass door handle. The only tool required for this task is a flat-blade screwdriver (or for some handle styles, you may need a Phillips screwdriver). Now that your screw heads are exposed, you can tighten them, successfully solving your wobbly handle problem.
Don't be overzealous when tightening. Overtightening can actually damage the door handle, especially the screw itself. For some door handles, overtightening the mounting plate can bind the internal mechanism, forcing the lock to not operate at all. Simply tighten the handle, test your sliding glass door handle and it won't wobble again.
Replace Screw Cover
Complete your project by attaching the screw cap to the door handle. The lid should line up with the rest of the handle, as before. For good measure, test your doorknob before replacing the cover by grabbing it and seeing if it's still loose. Is it securely held in place? Great, now you can put your cover back over the screw holes and check another chore off your list.
contact us


Foshan Baogao Aluminum Door and Window Accessories Co., Ltd.
We provide customers with quality products and services.
If you would like to leave us a comment please go to contact us
© 2021 Foshan BOGO Aluminum Door and Window Accessories CO., LTD All rights received