PRODUCT
BOGO hardware, founded in the 1990s, has been developing for 20 years. Located in Foshan city. Guangdong province, China, BOGO owns a sliding window lock factory. Along the way, BOGO hardware has never forgotten its original intention. As a high-quality swing door lock set supplier, aluminum case window handle supplier, it adheres to the famous Chinese brands of creating world-class sliding door handle, sliding door handle and other door and window hardware locks. As a high-quality swing door lock set supplier, BOGO hardware is dedicated to all aspects Just want to do a good job of doors and windows, think about how to give every sliding door handle, every door and window accessories have the product curve of ingenuity, artistry of machines and tools, draw a beautiful product outline between the points and lines, win reputation with quality, win reputation with integrity, product sales all over the world, the company adopts the world's advanced enterprise management mode: lean Production management mode, PMC system operation mode, quality assurance system mode, execution system mode, corporate culture system mode. At present, it has dozens of CNC processing and production equipment, forging equipment and automatic stamping equipment, independent polishing workshop and automatic sand blasting workshop imported from Germany and Italy. BOGO hardware has world-class aluminum alloy surface treatment technology: anodizing, aluminum alloy locks after electrolytic treatment, forming an oxide layer on the lock surface, the metal surface texture is fine, wear-resistant, scratch resistant. With 20 years of development, we have rich experience in hardware lock design, R & D and production, pursuing the ultimate quality, full numerical control machinery manufacturing, high accuracy, high precision, carving every part of the sliding door handle as a whole, and creating one after another products with artistic brilliance. Delicate oxide layer, outstanding lock feel, perfect in line with modern ergonomics, every time you use it, you can stir your heart's yearning for beauty.
OEM/ODM
There are more than 2000 cooperative manufacturers. Most of the door and window factories and hardware brands in China have quite good cooperative relations with BOGO hardware. With rich OEM cooperation experience and manufacturing and operation of hardware locks, BOGO hardware has been an excellent OEM brand in the eyes of partners for many years. It can provide marking and OEM customized services as a swing door lock set supplier with outstanding quality in China , aluminum sliding window handle supplier in China, aluminum case window handle supplier, BOGO hardware always put the product quality first, the punctual delivery time reassures customers, the high-quality product design has nearly 100 product design and use patents, the selection of excellent and reliable partners is the most important OEM service, the OEM product line covers sliding door handle, aluminum frame window handles and other products. If customers need customized product services, BOGO hardware can provide customized services for the products required by customers, and provide high-quality product design scheme to meet customers' needs with humanization according to customers' local needs. BOGO hardware has always been convinced that the global cooperation can make BOGO product design and manufacturing better and better The more customers appreciate it, the better the hardware of doors and windows all over the world is to make the world enjoy it with product quality. From enterprise management, product design, product production, BOGO hardware all meet the requirements of product globalization, with strict quality control, fault tolerance rate less than 0.1%, zero defect shipment will never fail customers' trust in BOGO, and only with high standards and requirements can BOGO have a large market. The dazzling light always belongs to the most outstanding brand in the industry - BOGO hardware.
Initial Consultation

Careful consulting service with customers who need customized OEM service in the early stage, through understanding customer needs, order quantity, delivery time.

Customized Delivery

After the two sides reached a high degree of consensus, customers will send customized requirements to Baogao Hardware Enterprise mailbox by mail.

Deposit Deposits

After the communication and understanding of typesetting confirmation, the customer will give a certain amount of deposit to the designated account of BOGO Hardware. After the confirmation of the deposit amount, OEM products enter the production cycle schedule.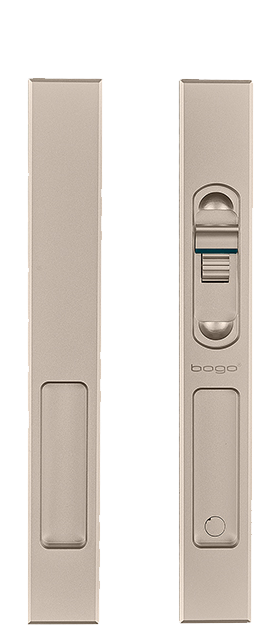 Reach a Consensus

After early communication between customers and BOGO salesmen, customers highly recognized the quality and service of Baogao products and reached a high consensus between the two sides.

Typesetting Confirmation

A series of customized requirements, according to customer requirements for product prototype manufacturing, the cost of plate production, to be borne by customers.

Arrange Shipments

Customized products enter the production cycle, according to the agreed time, on time delivery.
WHY CHOOSE US
Eighteen years of focus on research and development and production of door and window accessories, is the guarantee of BOGO to provide customized solutions for each customer's different needs.

BOGO's R&D has been at the forefront of the industry. Dozens of professional R&D teams are dedicated to the R&D and innovation of new aluminium doors and windows products, with dozens of industry patented technologies.

The oxidation coating thickness of BOGO products with 10-year warranty is 12 microns, which is far beyond the industry standard, and the product has been opened more than 200,000 times. The whole product inspection mechanism ensures the stability of each product quality.
contact us


Foshan Baogao Aluminum Door and Window Accessories Co., Ltd.
We provide customers with quality products and services.
If you would like to leave us a comment please go to contact us
© 2021 Foshan BOGO Aluminum Door and Window Accessories CO., LTD All rights received